A hilarious, bold, heart-warming stand-up event to celebrate and raise funds for period-based charity Bloody Good Period.



→ Graphic Design
→ Copywriting
→ Events Planning
→ Comms/PR


This project was created whilst working at A Studio of Our Own. All event photography by Bronac McNeill.

THE CLIENT:Bloody Good Period is a charity that provides period products to refugees, asylum seekers and those that can't afford them. In recent years they've expanded; delivering high-quality menstrual education to various audiences, and working towards creating menstrual equity—all whilst ending shame, stigma and judgement around menstruation.

THE IDEA:To take the existing, humble event and blow it up; organising more acts, taking over a larger venue, creating exclusive merch and hosting a larger audience—all whilst still keeping that friendly, inclusive, family-feel that BGP does so brilliantly.




Bloody Good Period refuses to shy away from imagery and messaging that others may consider taboo; always celebrating periods in all of their messy, human glory. Our event branding aimed to reflect that: we developed a lo-res, DIY approach to typography and imagery which highlighted the charity's activist roots, and introduced various shapes and splodges in reference to the real experiences of people who menstruate. No blue-blood here.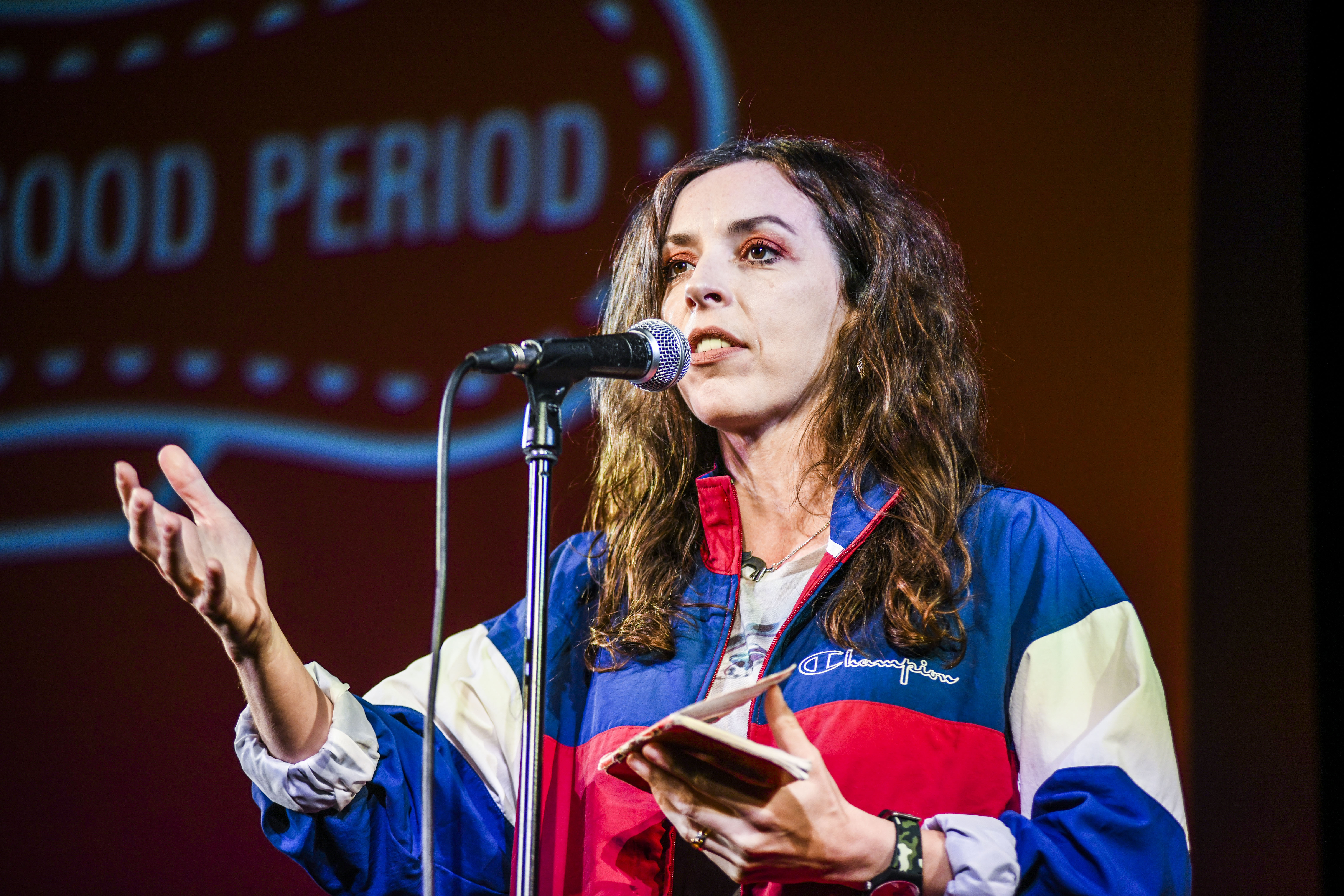 Bloody Funny 2019 welcomed over 650 guests to Union Chapel, and raised in excess of £15,000 for Bloody Good Period: more than 10 times what previous comedy fundraisers had made for the charity, and enough to fund around 1,500 periods for refugees and asylum seekers at Bloody Good Period drop-in centres.

CREATIVE
CREATIVE
Bloody Funny 2019 has since recieved 11 awards and nominations in design, events and social change:

CREATIVE COMMUNICATION AWARDS


→

Winner: Branding — Other


→

Honourable Mention — Social Responsibility

THE DRUM SOCIAL PURPOSE AWARDS


→

Finalist in Stunts and Live Events 2020

INDIGO AWARDS


→
Gold in Branding for Social Change 2020




→

Gold in Integrated Graphic Design for Social Change 2020


→

Gold in Promotional materials for Social Change 2020


→

Silver in Logos 2020


→

Silver in Integrated Graphic Design 2020


→

Silver in Branding 2020


→

Silver in Logos for Social Change 2020


→

Silver in Promotional Materials 2020



Full 2019 line up: Jen Brister, Rosie Jones, Rose Matafeo, Ingrid Dahle, Bridget Christie, Sophie Duker, Heidi Regan, Josie Long and Felicity Ward.